Ginger and Ganesh
By
vijaysree venkatraman
| December 4th, 2011 | Category:
Food & Travel
,
Gastronomica
,
Reviews
|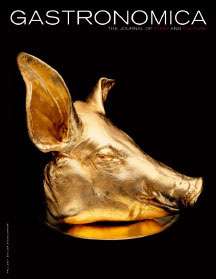 "Please teach me Indian Vegetarian cooking! I will bring ingredients and pay you $10/hr for your trouble. I would like to know about your culture as well."
In 2008 Nani Power, Virginia-based writer and aficionado of spicy Indian food, impulsively placed this ad on Craig's list. Much to her delight, more than a dozen Indian immigrants who lived within driving distance of her home responded. Many of her hosts offered her ginger-flavored chai, milky black tea, as a welcome beverage. Over time, some shared their life stories with her. Ganesh, the jovial elephant-headed Hindu god, believed to be the "remover of obstacles," was the presiding deity in many of the homes Power visited. That is the Ginger and Ganesh of the title.
Read the rest of the review here.pdf.